Serious Sleep Starts with Dreampad
Once you have your new Dreampad, you can download the free Dreampad music app
and play our curated sleep music wirelessly through included Bluetooth.
You've Never Heard Music This Way Before
The Dreampad is a completely different experience than listening to music through a sound machine or a traditional speaker. Its specially-treated music has a unique sound, and a unique effect on your body and mind.Once your head is relaxed on the Dreampad, the music travels internally, signaling your body's natural relaxation response​ so you can ease into a great night's sleep. Added plus: it's for your ears only, your sleeping partner won't hear a thing.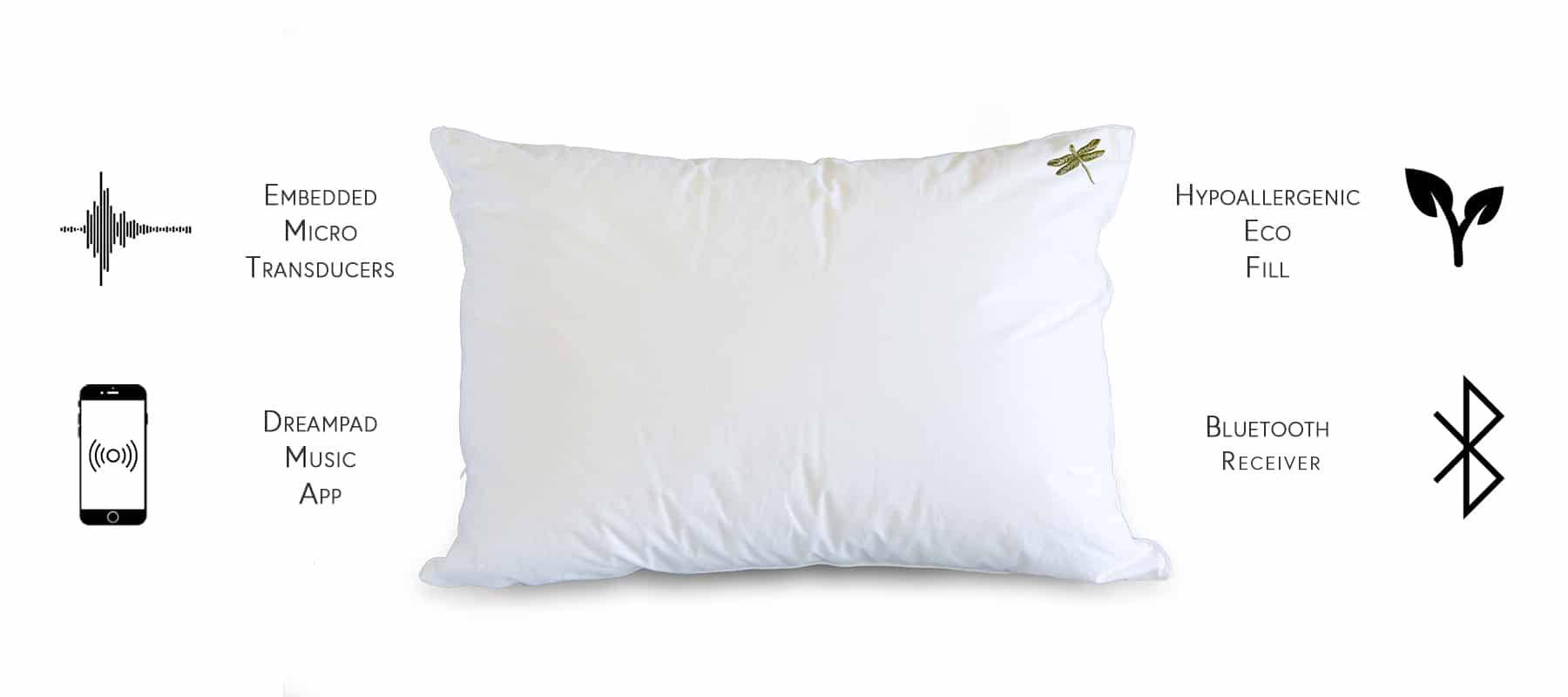 "A pillow that emanates soft, lilting music to help you sleep? Sign me up."

"As a medically diagnosed insomniac, I consider this pillow (I have the memory support one) a miracle. Aside from being the most comfortable pillow I have ever slept on, it also converts music to gentle vibrations that only you can hear. My sleep has significantly improved."